Flagship SV9100/SV9300/SV9500 Systems
NEC Business SV Phone System Platforms: New in October 2014.
The SV series is a modular premise based system that can be any mixture of VoIP, Smart Phone, Wifi, Wireless, Digital, and Analog endpoints with your choice of dialtone. The SV series is NEC's flagship product and their most popular. It is a moderanization with significant enhancements from their previous SV 8100 series flagship line.
This "Cloud Buster" flexible modular system can be configured for almost any application or telecom design. A deep and wide portfolio. Modularity allows repair, upgrade, and much growth without a forklikt upgrade. Top Shelf workhorse components, firmware, and pc and cell applications that simply just work.
Can't afford the best, consider NEC's SL2100 system. It is an economy version of the SV9100. The SL2100 is not as heavy duty, flexible, and offers a polished narrow offering. You should always ask us to quote both SL2100 and SV9100 if Cost is your number one concern. But first consider an NEC payment plan as it may not be as out of reach as you think.
SV9100s -->
Up to 48 ports. Expandable into the SV9100e
SV9100e -->
Up to 1296 ports.
SV9300 -->
Up to 2048 ports.
SV9500 -->
Up to 190,000 ports. * Note: A port is a phone, phone line, path to another system, other device, etc.
---
The SV9100 System:
Simply call us for the easiest understanding.
For those for a thirst in knowledge we offer the following:
It starts with a base Cabinet: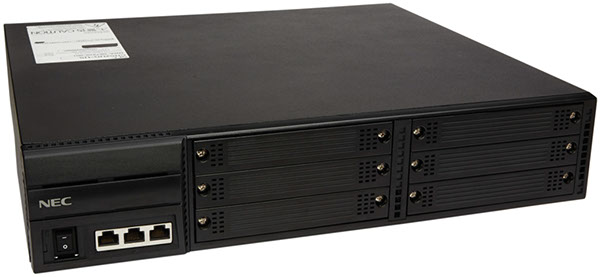 19" Standard Base Cabinet:
Shelf/Tabletop. optWall/opt Rack. The base cabinet includes: + Cabinet,Power Supply. + 6 Flexible Slots* (* Slot 1 is for the CPU Card).
+ Expansion capability to connect up to three more 19" cabinets.
+ Network multiple systems for larger systems while staying in the SV9100 family.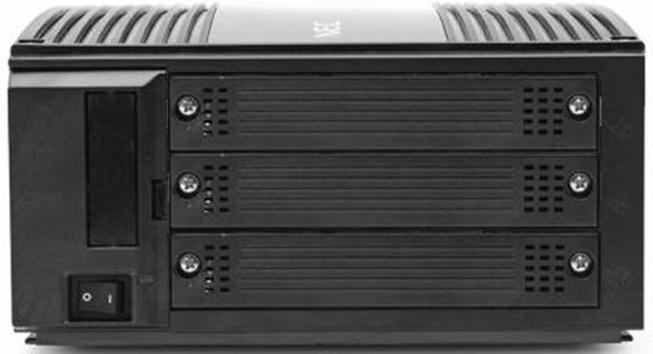 9.5" Small Base Cabinet:
.5", 3 slot base cabinet (you can add 1 3 slot expansion cabinet) Shelf/Tabletop. optWall/opt Rack.
The base cabinet includes: + Cabinet,Power Supply. + 3 Flexible Slots* (* Slot 1 is for the CPU Card).
+ Expansion capability to connect to one additional 9.5" cabinet
This cabinet is usually used for small digital configurations to blow away the competion. See the s packages below. This cabinet can also be used as a remote VoIP Office with local redundancy and/or phone service.
The SV9100 CPU and Discount Bundles
The SV 9100 CPU is typically sold in discount bundles with cabinets, options, telephones end-points, cards for digital or analog endpoints (phones) and trunks (telephone dialtone), and licensing. The options include choice in size of the voice mail and VoIP substem or not (Entirely Digital/Analog systems require no VoIP). By offering the CPU without its VoIP component NEC SV9100 is extremly competive in small digital systems. The packages are flexible and with so many options that no list exists. We must enter the quote into the NEC system to determine the best fit and price.
The first division in SV9100 Bundles is the difference between the standard e package and the non-voip s package. The s packages are for small customers with no VoIP components initially needed in their system. The s package can be later upgraded with with penalty pricing to a full e system. Here are some of the differences between s and e: - e packages include the VoIP CPU hardware. - e packages generally include the 19" cabinets. - e packages include the larger capacity voice mail. - e packages generally start with more licensing. - e packages can grow past the small fixed limits of s models.
UNDER CONSTRUCTION July 2018